THIS PAGE UNDER CONSTRUCTION

Supporting missionary efforts is one of the most highly valued efforts of Community Church at Sun Village.
We encourage  missionaries in the field with monetary support and prayer support.  It is our privilege and responsibility to also prayerfully support the charitable organizations founded by members of CCSV.
We are honored to partner with selfless men and women who have responded to God's call to missions.  Their commitment and willingness to go wherever God calls them enables us to have a part in fulfilling Christ's Great Commission – "Go and make disciples of all nations, baptizing them in the name of Holy Spirit, teaching them to obey everything I have commanded you." – MATTHEW 28:19-20.  Their sacrifice and dedication are inspirational to all who know them.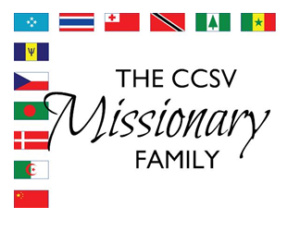 David and Jerrine Berkey – Serving With World Venture In Caracas, Venezuela.
David and Jerrine Berkey raised a family while serving the body of Christ in Caracas, Venezuela.  David has worked as the co-pastor of El Puente (formerly the Confraternidad Cristiana Internacional), a church in the southeast section of the city.  It was a young church when David and Jerrine began that through years of prayer and hard work, with the blessings of God, has grown strong.  
God has led many men and their families to Christ through the Berkey's ministry, leading them in recent years to begin a membership course and a discipleship program.  They would like to take the church to the next level of maturity, which includes developing elders.  David and Jerrine desire to see God build a big, healthy, vibrant and caring church where He can transform the lives of the multitudes of Caraqueños (Caracas natives).
Since there has been a far greater mission emphasis on reaching the Venezuelan lower classes and those in rural areas, David and Jerrine have chosen to work with the largely under-reached middle class in Caracas, a group (in some ways) more difficult to reach, but whose need for Christ is no less than the others.  They have raised three daughters and in 2022 became empty-nesters and grandparents.  David has home state connections here in Arizona and CCSV has had the pleasure of their visits through-out their mission career.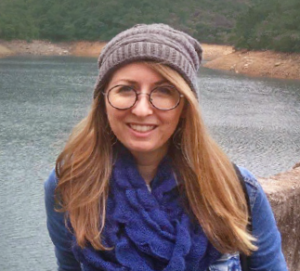 Amelia Klemm – Serving in Asia with Send International 
Raised in Colorado Amelia taught English in Hong Kong for a few years before moving to Taiwan where she nurtured her love of dumplings and hiking. Her main focus for 2 years in Taiwan was learning Mandarin.  She is working towards living full time in Miaola County, which is home to the majority of Hakka in Taiwan, and of partnering with fellow believers to minister to Hakka youth and university students. Between time spent continuing her education in Hong Kong and establishing a home in Taiwan she enjoys the local cuisine. She visited CCSV in November of 2021.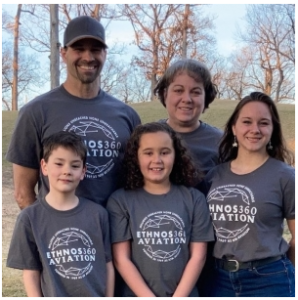 Danny & Tammy Mixter – Serving with Ethnos 360 Aviation in Arizona
Danny & Tammy with Addie, Ameera and Josiah
Danny and Tammy are working in southern Arizona with Ethnos 360 Aviation.  Prior to their current roles they served 5 years at the Ethnos 360 Jackson campus. Danny was the head of the Building Grounds & Maintenance Team, Tammy worked in the finance office. Missionaries serving in the USA play vital roles on the church planting team such as training, accounting for and transferring gifts, recruiting missionaries and informing and involving churches and individuals.  Like those who serve overseas, USA missionaries are responsible to raise financial support to pay their salary and ministry expenses, looking to God, trusting only in Him to provide through His people. Previously in the field overseas themselves, they served in Papua New Guinea.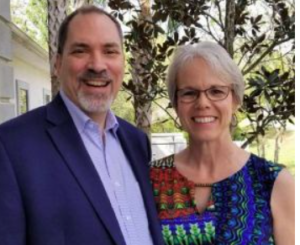 Phil Nichols and Ellen– Serving With Campus Crusade for Christ, International – Jesus Project.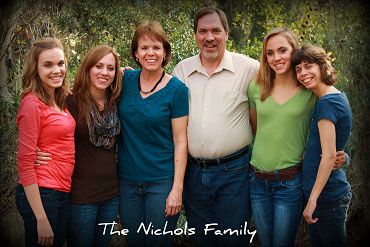 Phil and Ellen met at a YMCA camp outside of St. Louis, Missouri, an encounter that resulted in their marriage after a 13-month courtship.  Together they joined the staff of Campus Crusade for Christ, International (now known as CRU) working with The JESUS Film Project. 
The JESUS Film Project seeks to assist the body of Christ in sharing Jesus with everyone in his or her own language.  Through ministry partners, the diligence of "JESUS" film team workers, staff, and the over 1,500 denominations and Christian agencies who have used this powerful film, "JESUS" has been translated into more than 1,080 languages and has a audience of more than 6 billion worldwide.  As a result, more than 225 million people have indicated decisions to accept Christ as their personal Savior and Lord.
So much has been accomplished–but the job is far from finished!  Billions of men, women and children all over the world have yet to hear and understand the gospel, through the film "JESUS," in their heart language.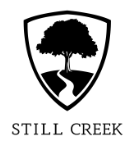 Still Creek Ranch – Bryan, TX
Still Creek is a Boys and Girls Ranch in Bryan, Texas, which provides a Christian School and Residential Home for abused and abandoned children.  A recent addition to the ministry is known as "Restore Her," a program that provides a safe haven for girls who have been caught up in human trafficking.
"Our loving Father uses people in His Kingdom to keep us going and succeeding in all we do.  His Word says His children will never beg for bread and we are a true testimony of that.  Daily we go to the back door of Sams Wholesale and pick up donated groceries, we get 90 dozen eggs a month from the local chicken farmer, bread from Krogers, surplus from Red Lobster and individuals like yourselves sponsoring children so we can continue to not take government, state or federal funding. God is a much better provider than they are."
Your church has made it possible for us to continue this work by your monthly giving for many many years.  We take this opportunity to say thank you to you for loving us and trusting us with your funding.  We thank God for trusting us with His children and we welcome anyone who can visit our web site or get on our newsletter list and find out more about us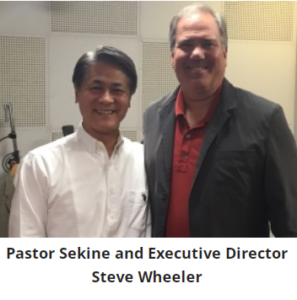 Steve Wheeler – Serving with World Venture
Steve Wheeler has served as a senior pastor, worship leader, and as an associate and youth pastor in southern California since 1980.  He is frequently involved in pastoral training conferences teaching homiletics, exegesis, hermeneutics, pastoral care and discipleship.
Steve is a graduate of The Master's College and The Master's Seminary.  He brings a solid mix of pastoral and management experience to the leadership of White Fields.  Steve married Coral in June 1981.  They have four children.
Steve is a second generation White Fields supporter.  His parents faithfully began supporting White Fields in 1970.  Steve attended the San Diego Annual Dinners during his teenage years. In 1998, he traveled to Japan and the Philippines to speak to White Fields pastors.  He became a board member in 1999, and joined the full-time staff in 2006.
As the director, Steve oversees all mission activities.  He travels internationally to speak at White Fields training conferences and provides oversight of the local committees.  He presents reports on the progress of the mission to supporting churches and partners.  He also develops publications that help promote the mission.
keep each one in your prayers as they serve God in their respective places of ministry.
Dave and Jerrine Berkey
CCS 1447
P.O. Box 02-5323
Miami, FL 33102-5323
Amelia Klemm
Send International
Danny and Tammy Mixter
Wanji Mukunga
PAAV International Ministries
P O Box 371014
Denver, CO
Phil and Ellen Nichols
Still Creek Ranch
6055 Hearne Rd.
Bryan, TX 77808
www.stillcreekranch.org
Brian & Debby Stout
Send International
Steve Wheeler