(ABOVE) Pastor Charles Rasmussen shown with wife, Marge is currently on medical leave
(RIGHT)Pastor Thomas Lee filling pulpit
Pastor Thomas Lee was born in Orange County and raised in Irvine, CA. He earned an undergraduate degree in Biology from the University of California at Santa Cruz.  He also has two master's degrees from Talbot School of Theology seminary; one in Philosophy of Religion & Ethics and the other in New Testament Studies.  He was ordained in 2006.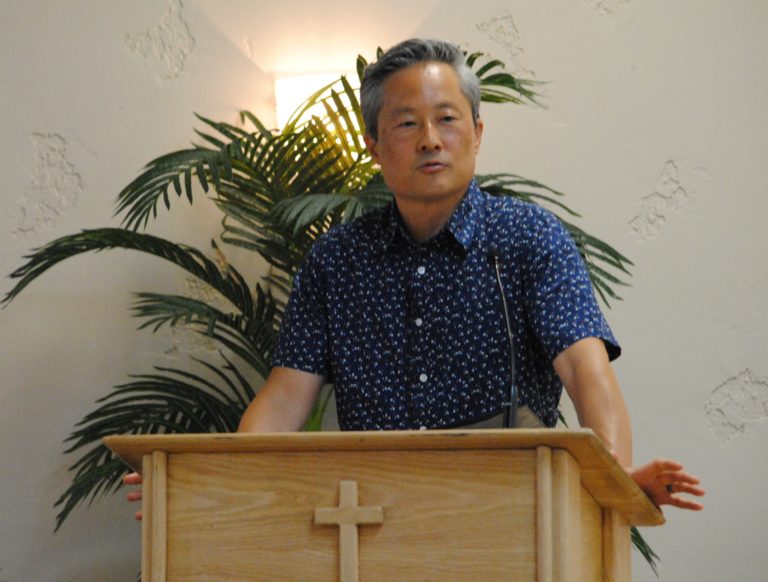 The Power of Faithfulness
Despair to Hope Part I
The Power of Faithfulness
Pastor Thomas Lee
September 11, 2022 10:30 am
Can I Really Stop Worrying?
Pastor Thomas Lee
September 4, 2022 11:00 am
How God the Father Became MY Abba Father
Dr. Charles Rasmussen
June 19, 2022 10:30 am
An Inconvenient Visitation from God
Dr. Charles Rasmussen
June 12, 2022 10:30 am
God's 'Performance Review' of CCSV at Communion
Dr. Charles Rasmussen
June 5, 2022 10:30 am
Next